Parts & Service
Please Call to Schedule an Appointment
Dayton St. Mary's
Chad Hoersten & Lisa Ertel Derek Shaffer
(937) 503 - 7979 (419) 394 - 4408
chad@midwaytrailers.net derek@midwaytrailers.net
Parts and Service
Our experienced staff and qualified technicians provide an array of services for trailers of all sizes. From annual maintenance to major overhauls, our service shops have the experience to quickly get you back on the road. Our stores also stock a large selection of parts for most utility, enclosed, equipment, dump, car hauler and livestock trailers. We also now have Timpte and Wilson hopper parts avaiable! Through our network of vendors, we can order any hard-to-find parts or accessories for a quick delivery.
Along with trailers, we carry the industry-leading BOSS Snowplows. At our St. Mary's store, we'll get you ready for the snow season with a pre-season inspection and keep you plowing during the storm with our in-stock parts and quick service.
At our Dayton branch, we're also a proud supplier of Norstar truck beds. We offer their entire model line through our extensive on-the-lot stock, or custom order them to your specs straight from the factory. Additionally, we offer professional installation through our service department. Call today to check your truck's compatibility!


Hopper Trailer Service Work
The St. Marys and Dayton service departments have done an excellent job of jumping into the ring of semi-trailer repairs and conversions. We are equipped and ready to handle anything hopper, from replacing tarps, converting from manual trap and tarp systems to electric or hydraulic systems, rebuilding traps, replacing side panels, langing gear and much more. Please call for quotes and schedule availability.


Timpte has allowed our service departments to dig deeper into the commodity trucking world, from regular wear and tear replacements to rebuilding full components and systems. Our teams are excited to be helping keep commercial drivers safe on the road with our reliable service, all in a timely fashion. We are frequently in touch with our Rodoc store up in Delphos, OH; who are very involved in diesel engine repairs and rebuilds, semi truck and trailer repairs, and even school bus maintenance.

Axle/Suspension Rebuilds
Trailer suspensions and axle components are the number one wear points for all trailers and towing vehicles. Preventative maintenance should include inspecting and/or replacing the following:
bushings, shackle straps, u-bolts, places and hangers, equalizers, leaf springs (ask about upgrading), bearings, hubs, brake backers, and axle spindles.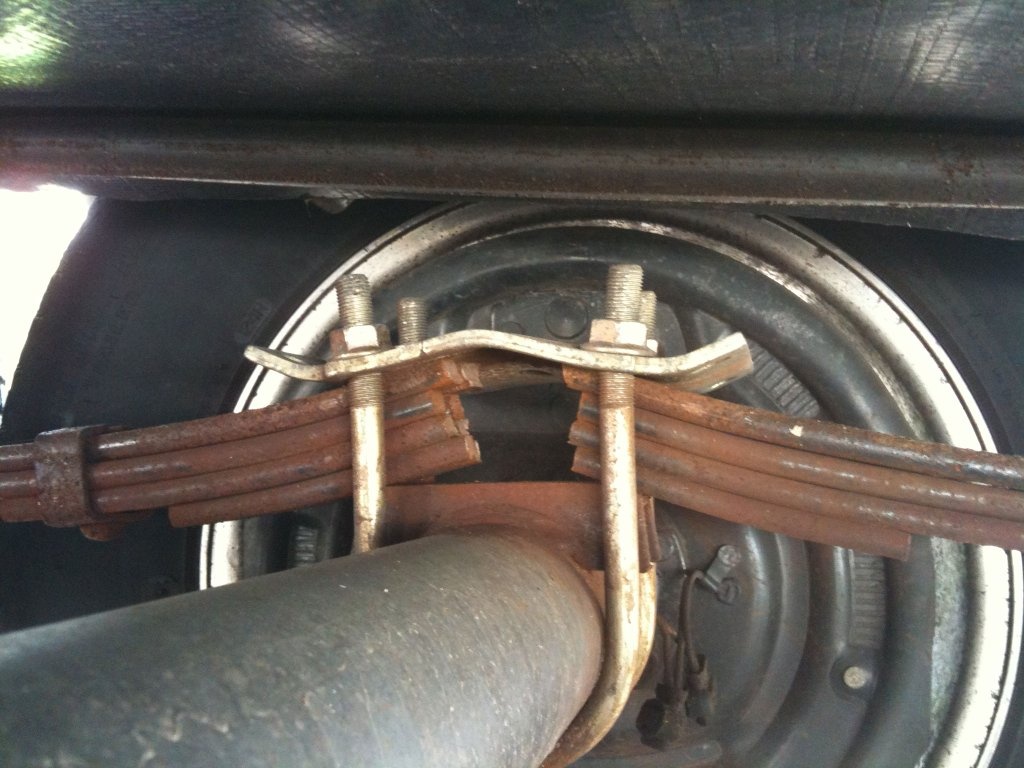 *Axles and specialty brakes/hubs are ordered in on an as needed basis. For pricing and availability, please contact the service and parts counters at each store.*
**Please refer to the 'axle measurement guide' to help us accurately find what you need**
Electrical & Wiring Components
Always make sure marker lights, turn signals and brake lights are in working order for your safety and for others on the road. Tandam axle trailers are required to have a breakaway switch and battery as a last-measure security feature when the trailer exceeds a 3,000 lb. Gross Vehicle Weight Rating (G.V.W.R.) and has brakes.
Frame & Body Work
We can service all your bodywork needs for trailers, like replacing fenders, jacks, side panels, decking, ramp gates, tires/wheels, tarps, and much more. For whatever issue you're having, we will be sure to do our best to get you taken care of the right way!
Trailer Fabrication/Accessories
Midway Trailers is committed to getting our customers back on the road safely and keeping their equipment ready for whatever work is required. Let us know what we can do for you!
Preventative Maintenance
Wheel and Tire Combos:

Tires can be an easy-to-spot wear item to keep in mind for routine maintenance. Check for tread depth and balding, wear and broken belts, and dry rotting to make sure that your tires are up to date and safe for the road.

Bearing repacks are an effective way to make fully inspect and change out small items that could have a big impact on towing safety. Since the hubs fully removed, this allows for easier access to inspect, brakes, drums, sprindles, and even some suspension components such as leaf springs, shackles straps, etc.

A key indicator that a trailer should have the bearings inspected, repacked, or replaced is if the trailer tire rocks back and forth when pushed on. Any wiggle room in the hub allows for more wear and tear on the bearings and races, potentially allowing grooves to form on the axle spindle if not addressed correctly.

Grease Points:

Most trailers will have multiple grease points for moving components. Lighter utility, car hauler, or enclosed trailers will typically have just a few grease points for ramp doors, toolbox hinges, jacks, and other gate/door openings.
Heavier dump trailers, powertail deckovers, or tilting equipment trailers will have larger cylinders that will require a more thorough inspection and greasing process to ensure that the main moving components are operating as they should be.

Our two store locations offer a full DOT inspection for any commercial vehicle or trailer. We can quote out any small or large repair that may be recommended or required to keep everything up-to-date and roadworthy.